Compounding
Pharmacy in Sydney
Innovative customised medicines for the whole family. From children to the elderly and even pets.

Discover the benefits of compounding and receive personalised medicine with Burst Health Pharmacy.
Read More
Certified Pharmacists
Our team includes qualified pharmacists and technicians.
High Quality Products
We follow all relevant state and federal regulatory standards.
Australia Wide Shipping
Medications can be express shipped to your doorstep.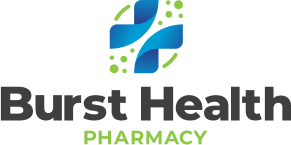 REDA Compounding is now Burst Health Pharmacy 
Prescriptions and pharmacy products now available
Burst Health Pharmacy
Bridging the gap between patient treatment and standard marketed products.
As a compounding pharmacy, we provide patients with pharmaceutical products tailored to fit their own unique health needs where standard commercial products may not be suitable. We believe that a 'one-size-fits-all' approach to patient therapy does not meet the diverse and unique needs of a population.

For this reason, we collaborate with expert health professionals to provide custom made treatment options. We strive for the best possible health outcomes to improve quality of life.

Read more about us
State-Of-The-Art Facility
Purpose built laboratory with state-of-the-art equipment.
Specialised Team
Our staff are highly skilled and experienced in their fields.
Quality Control
We follow SOPs and strict guidelines to ensure uniformity and consistency.
What is
Compounding?
Pharmaceutical compounding is the process of customisation of a medication for an individual patient in response to an identified need.

This provides patients with pharmaceutical products that are tailored to fit their own unique health requirements. We work closely with a wide range of expert health professionals to achieve a holistic approach for patient treatment. This includes experienced General Practitioners (GPs), specialists, nutritionists, physiotherapists, and dentists.
Medicines & Treatments
We compound medicines to help treat a range of conditions including:
Hormone Replacement Therapy (HRT)
Pain Management, including chronic pain
Dermatology, to help treat various skin conditions
Geriatric, to assist with aged care
Paediatric, for toddlers, kids and adolescents
Veterinary, to help treat pets and animals
We make medications in many dosage forms including vegetable capsules with lactose and gluten free fillers, creams, ointments, gels, troches, sprays, suppositories, pessaries, lollipops and powders.
Learn More